Shaft Alignment Software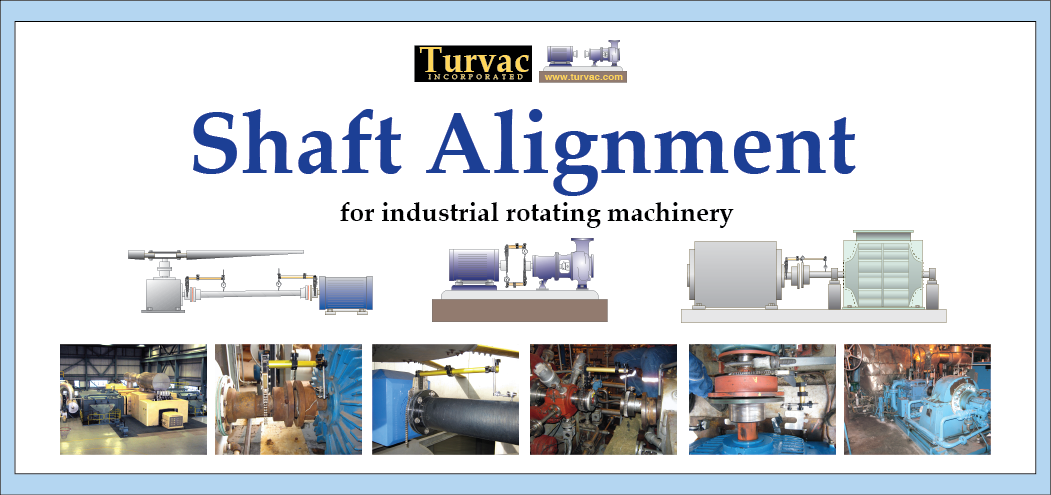 The most intuitive, flexible, comprehesive, and affordable machinery alignment solution available!
Now available for Windows • Macintosh OSX • Linux operating systems
Complies with ANSI/ASA Shaft Alignment Standard S2.75 Part 1
You probably do not perform alignment jobs every day, or even every month, right? That's why the Shaft Alignment software was designed to help walk you through the step-by-step process of aligning your rotating machinery. The primary and optional data entry windows intuitively tells you what information is required, and if you make a mistake, there are background routines to point out your errors.
Primary Data Entry Windows
Selecting your drive system
Selecting your alignment method and inputting your alignment measurements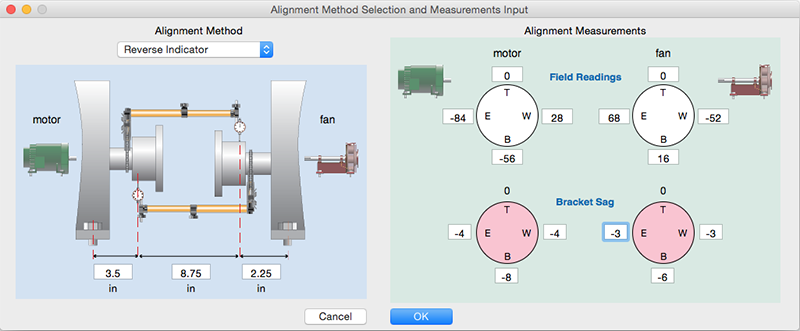 Optional Data Entry Windows
Entering boundary condition information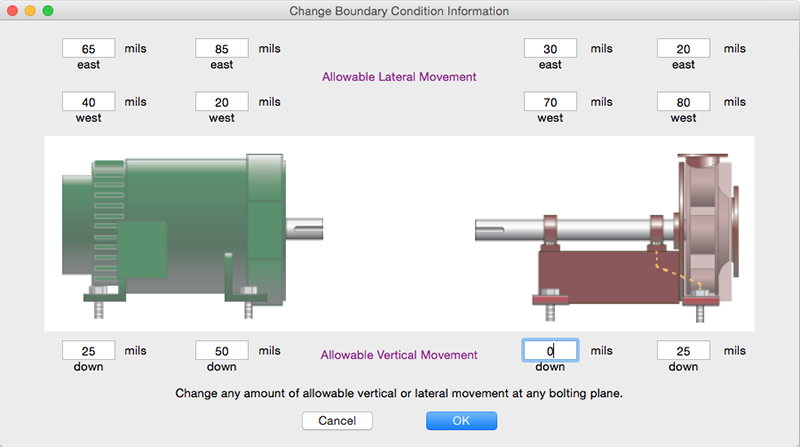 Entering Off Line to Running machinery movement information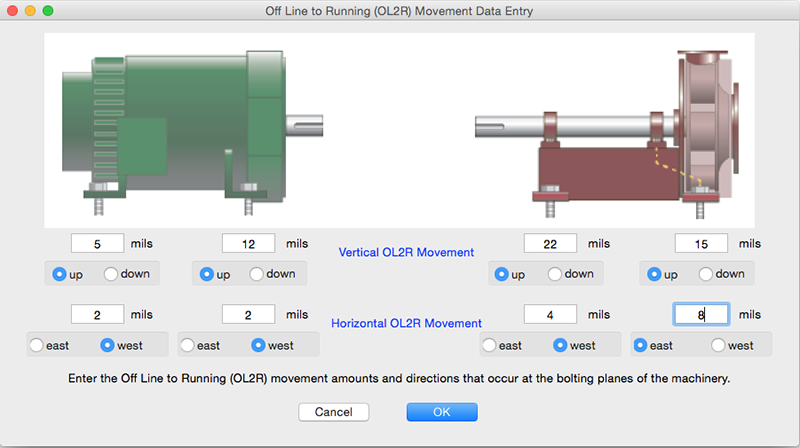 Drive System Data Entry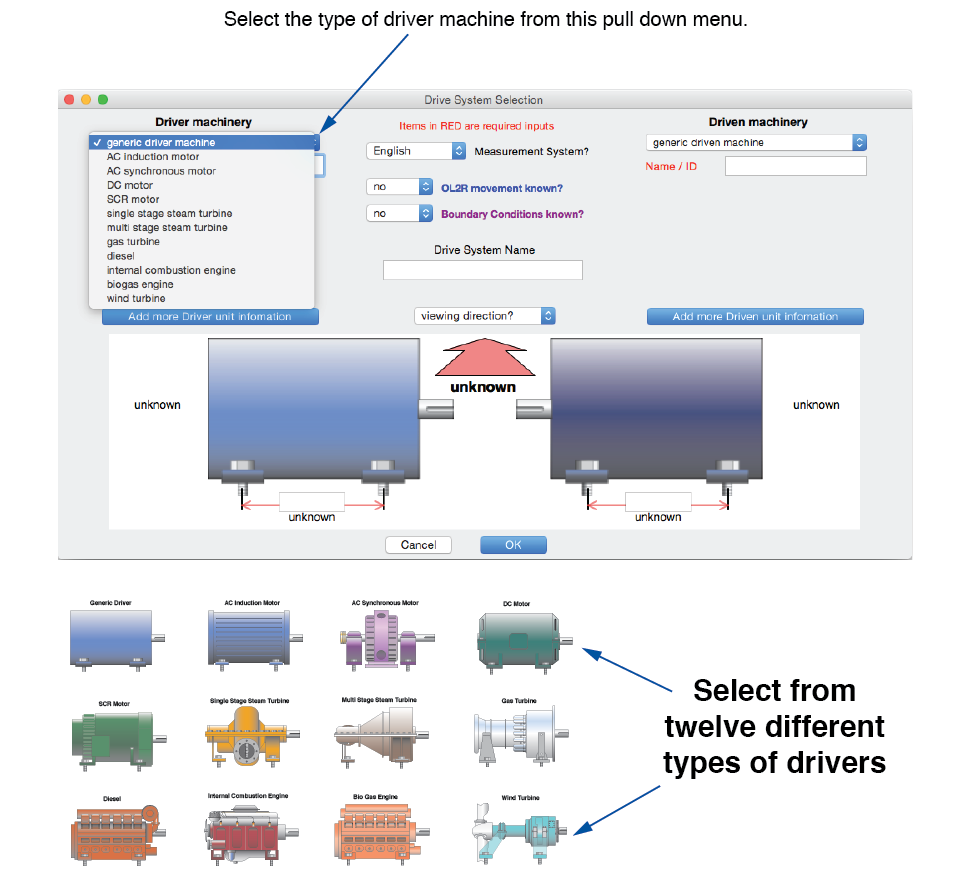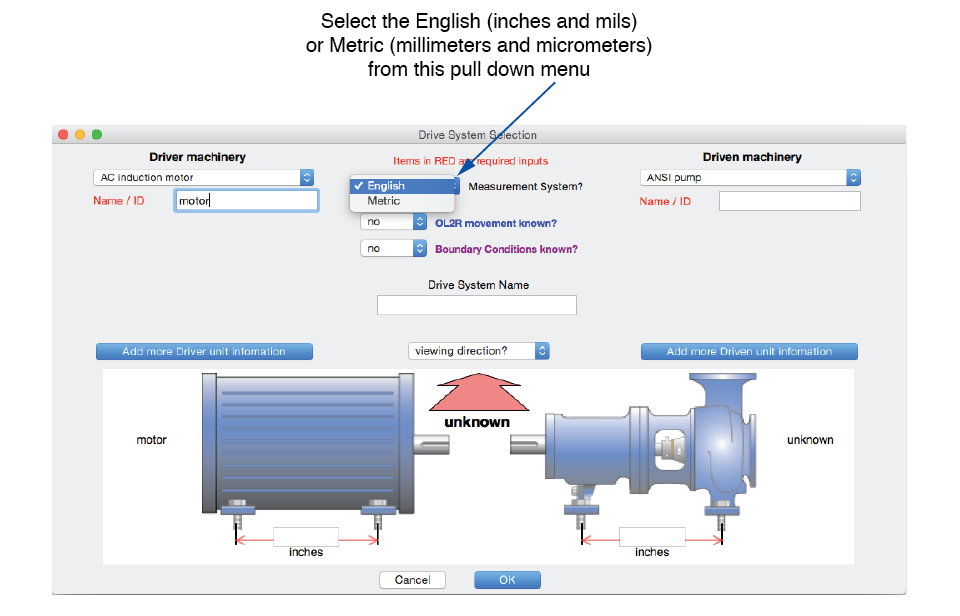 Alignment Method and Measurements Data Entry
That's correct. You have TWELVE different choices to select how you want to measure the positions of your shafts. All five basic shaft alignment measurement methods ... Reverse Indicator, Face-Rim, Double Radial, Shaft to Coupling Spool, and Face-Face (with every possible variation) along with naming either machine as the Movable machine just in case your current alignment tool forces you to do that.
Why are there so many choices? Because there is no one alignment method or tool that can perform every possible alignment task. There are advantages and disadvantages to each method. An alignment professional is someone who knows how to perform all of these methods and selects the best method for the alignment task at hand.
Side and Top View Alignment Models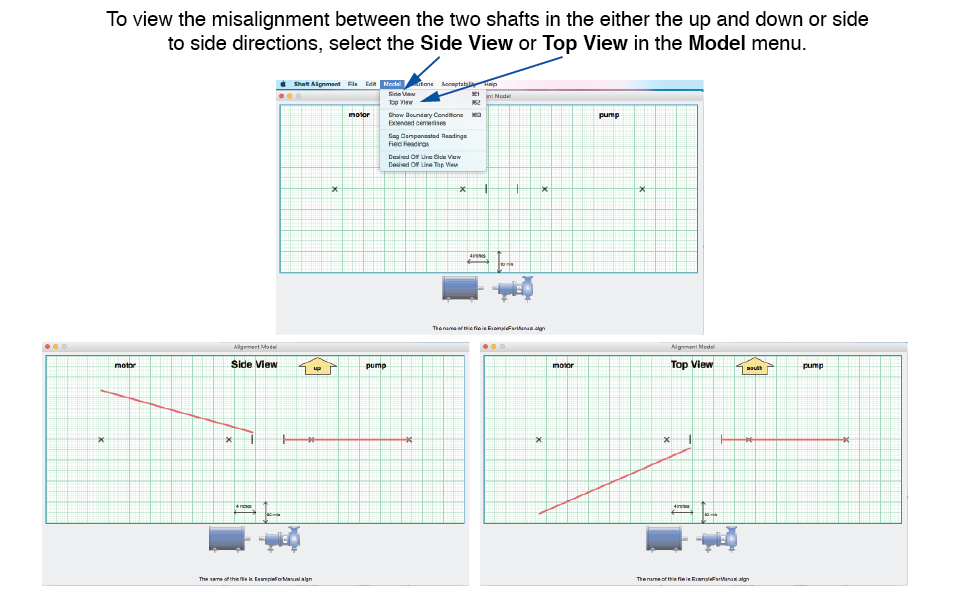 The software program draws the exaggerated misalignment condition between the shafts in the up and down direction (i.e. the Side View) and in the side to side direction (i.e. the Top View). If you entered Off Line to Running (OL2R) machinery movement data, the software displays the shaft centerlines in RED to indicate that this is the running positons of the shafts. If no OL2R movement data was entered the shafts will be BLUE.
Desired Off Line Side and Top View Alignment Models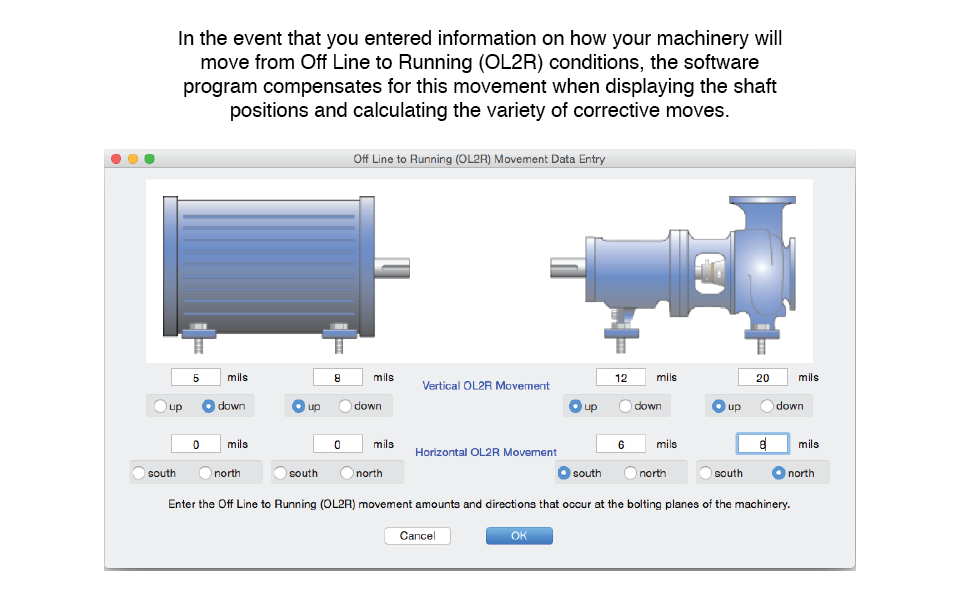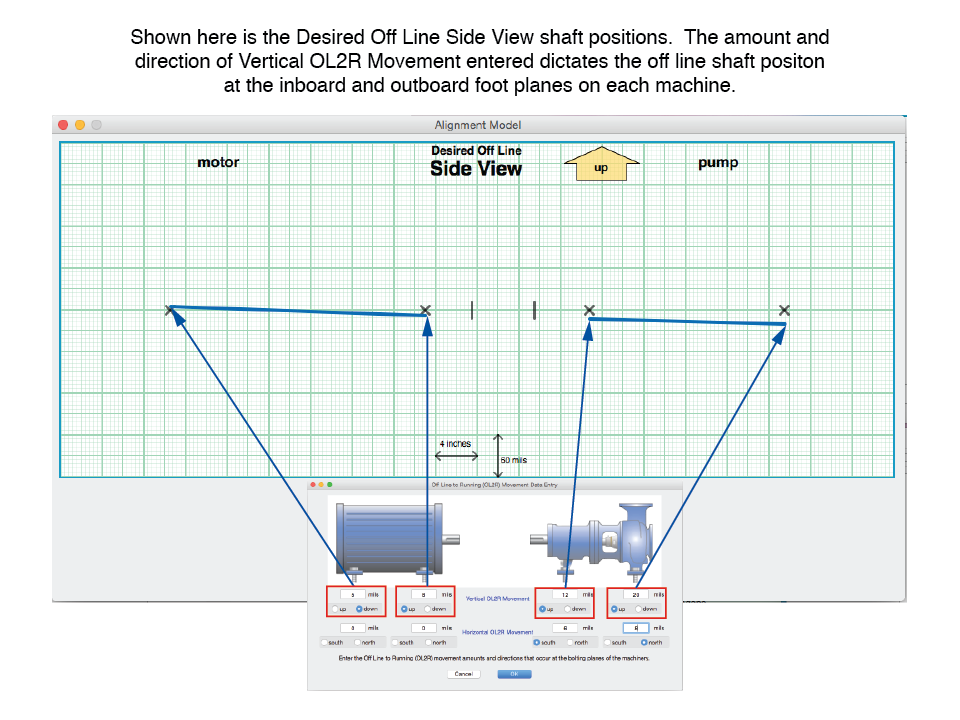 Basic Side View Alignment Solutions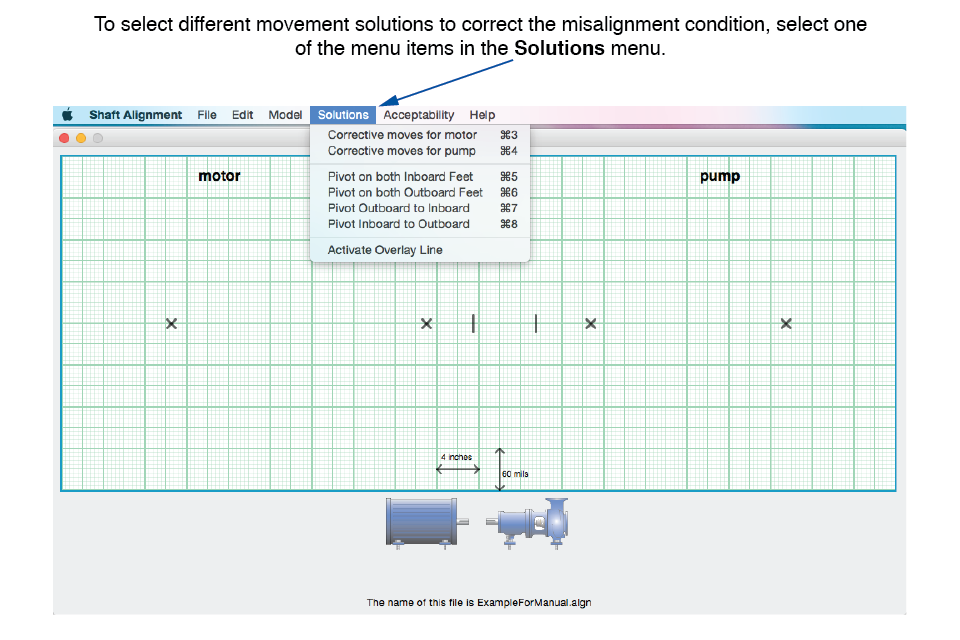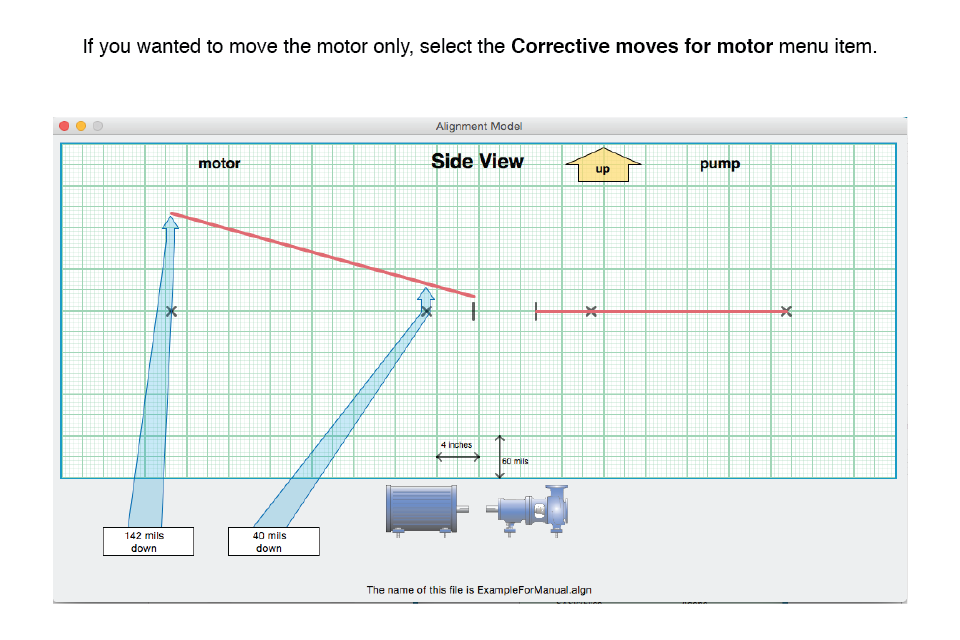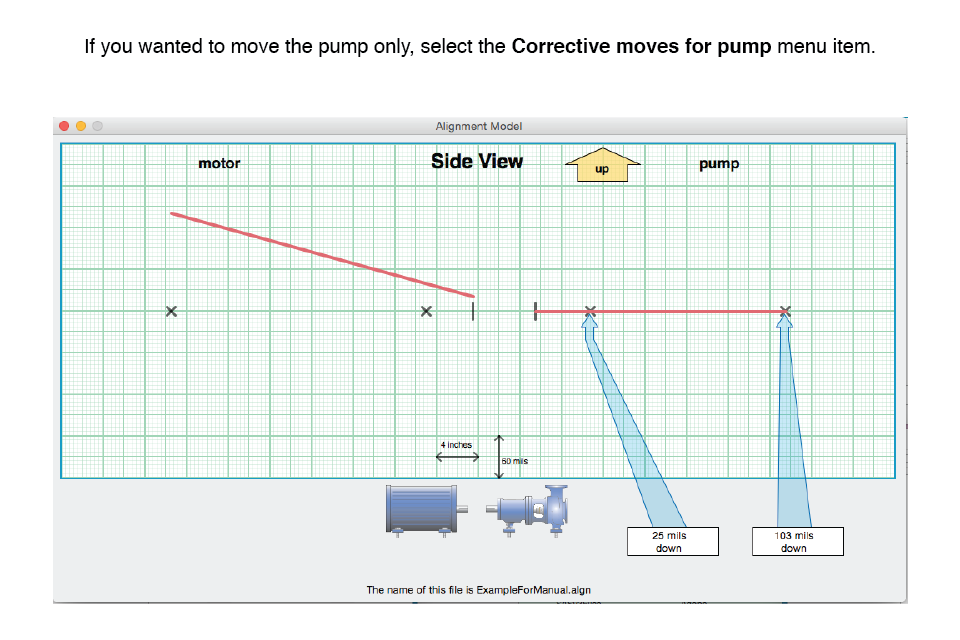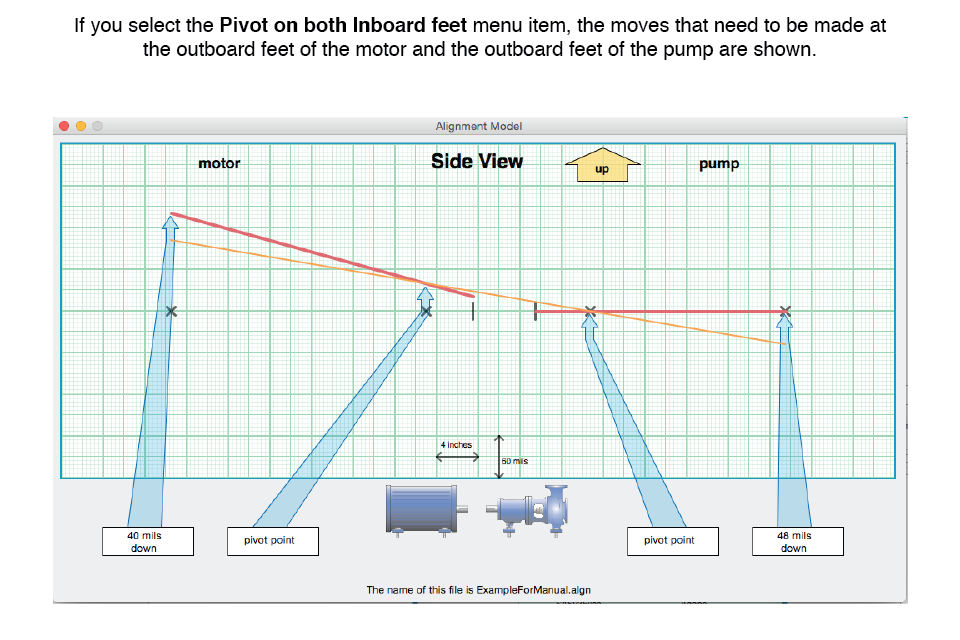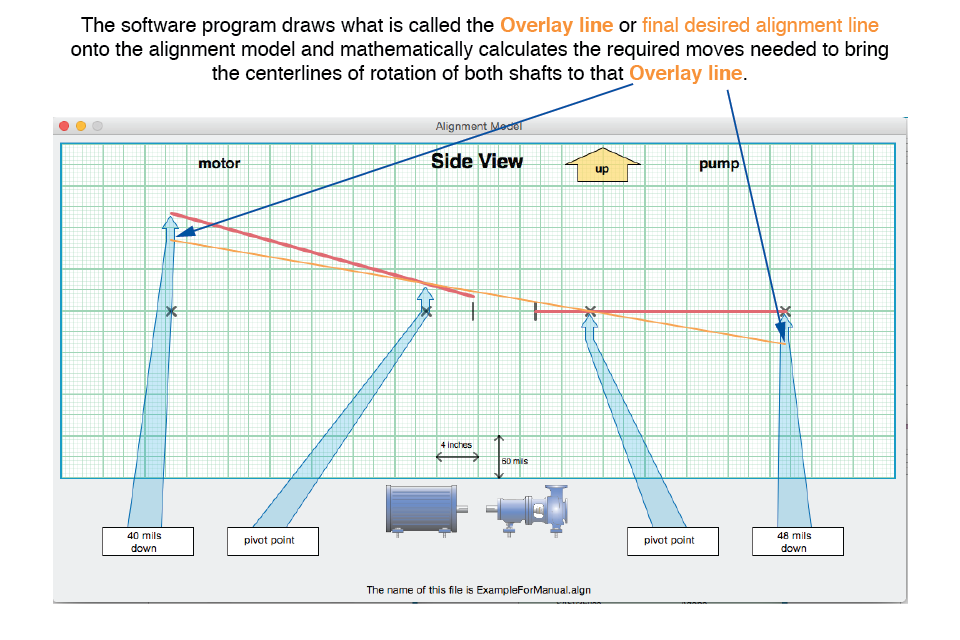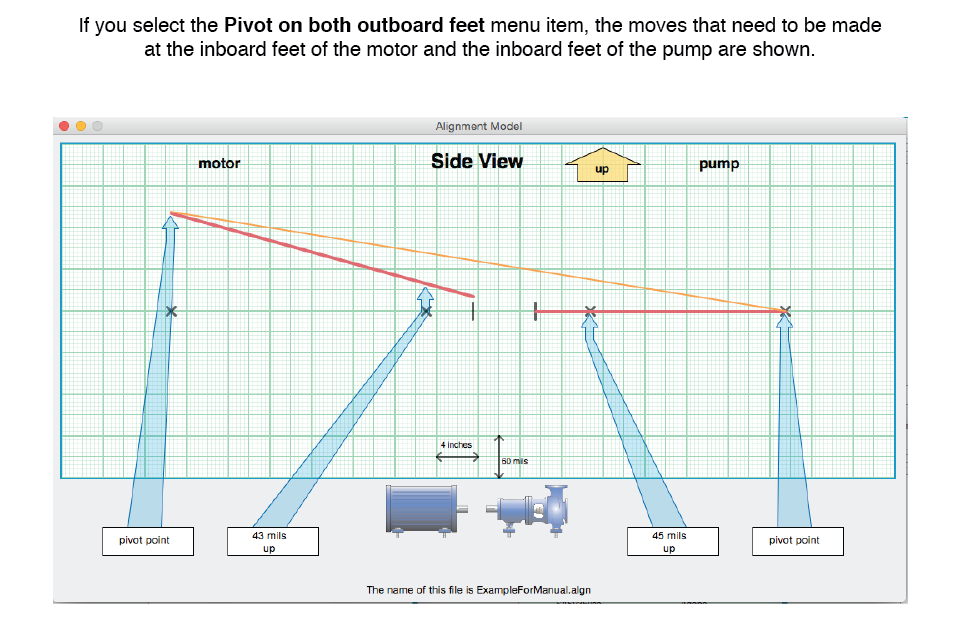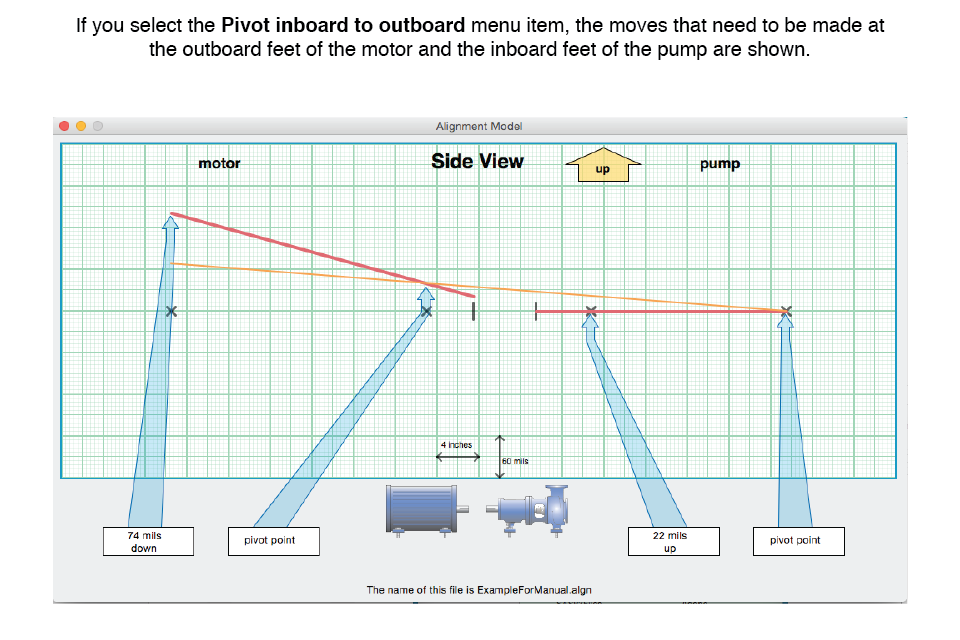 Basic Top View Alignment Solutions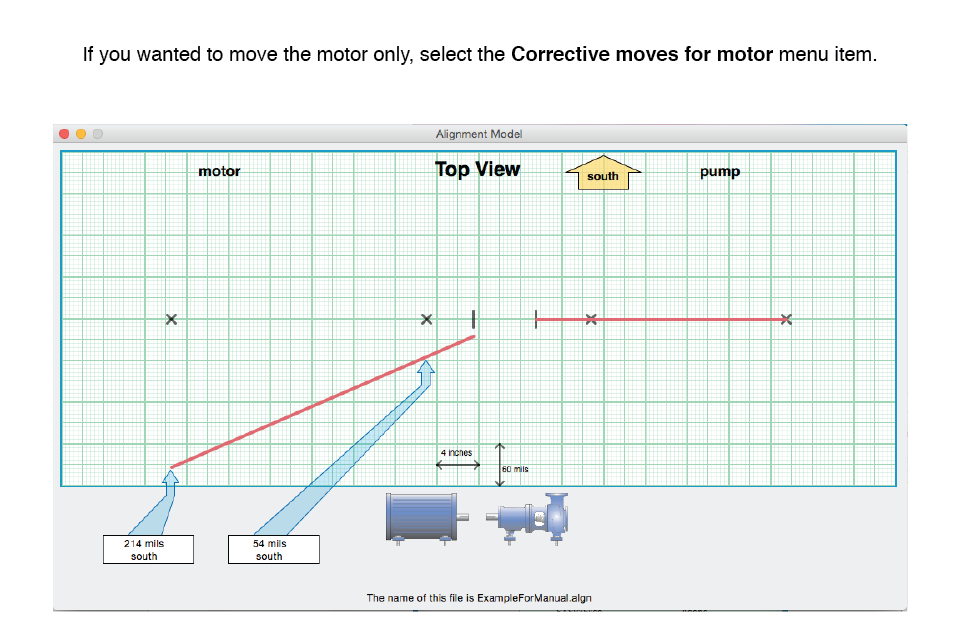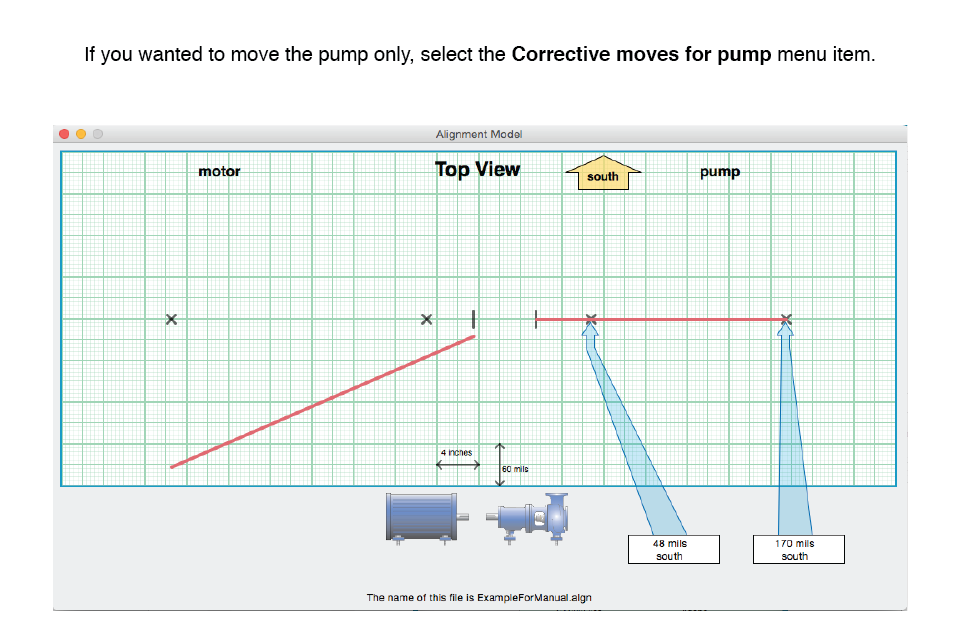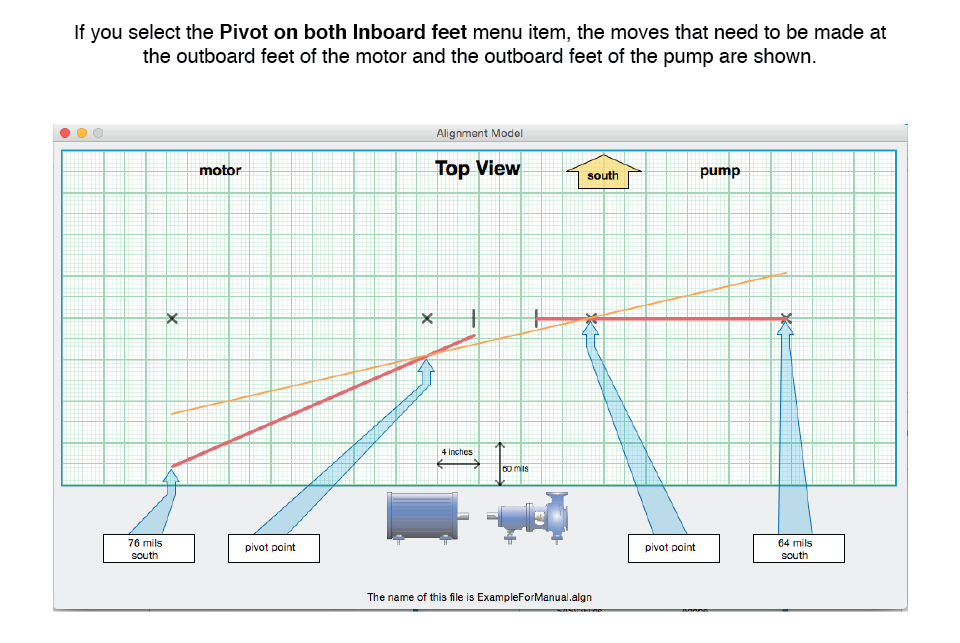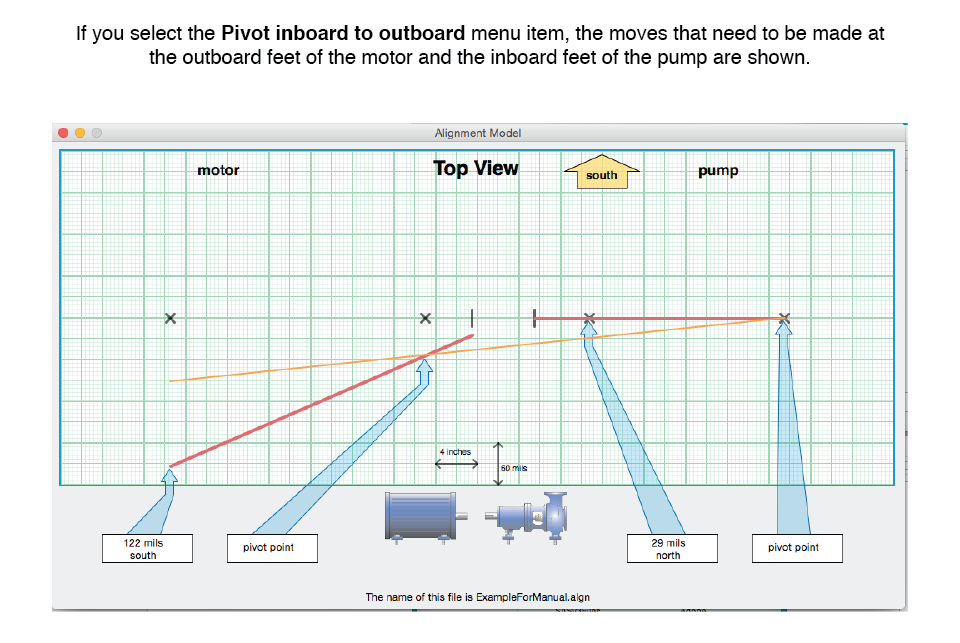 Boundary Condition Layer for the Side and Top View Alignment Models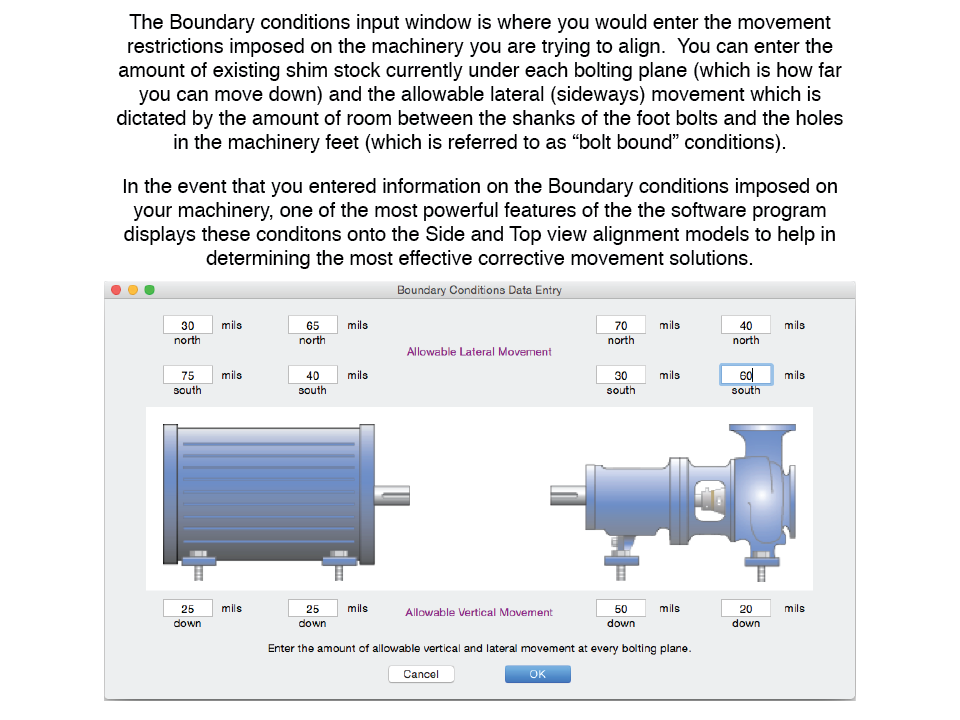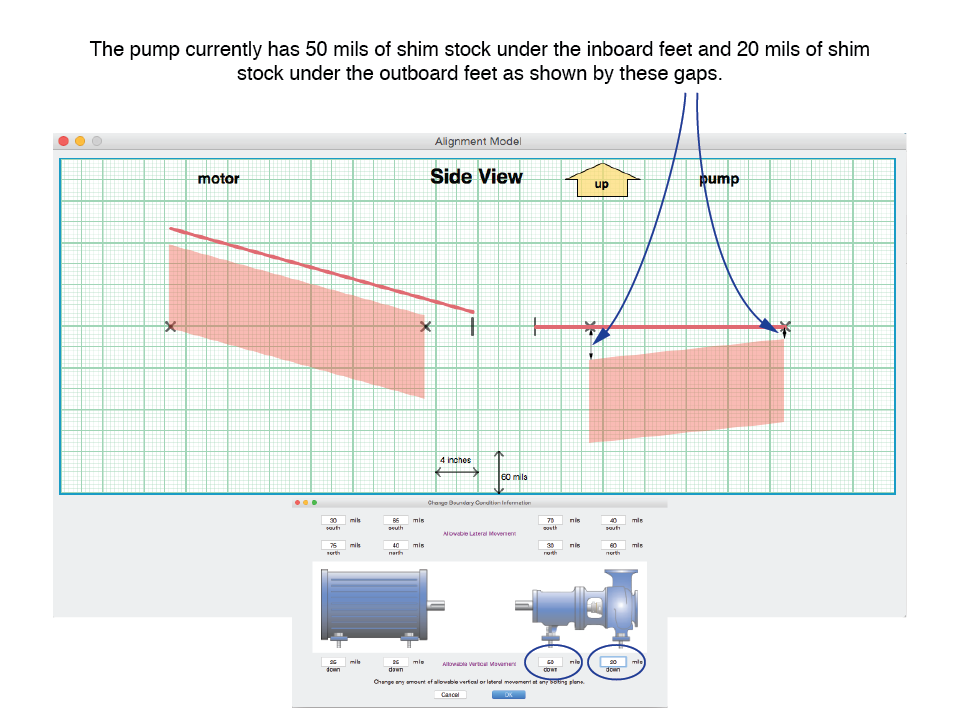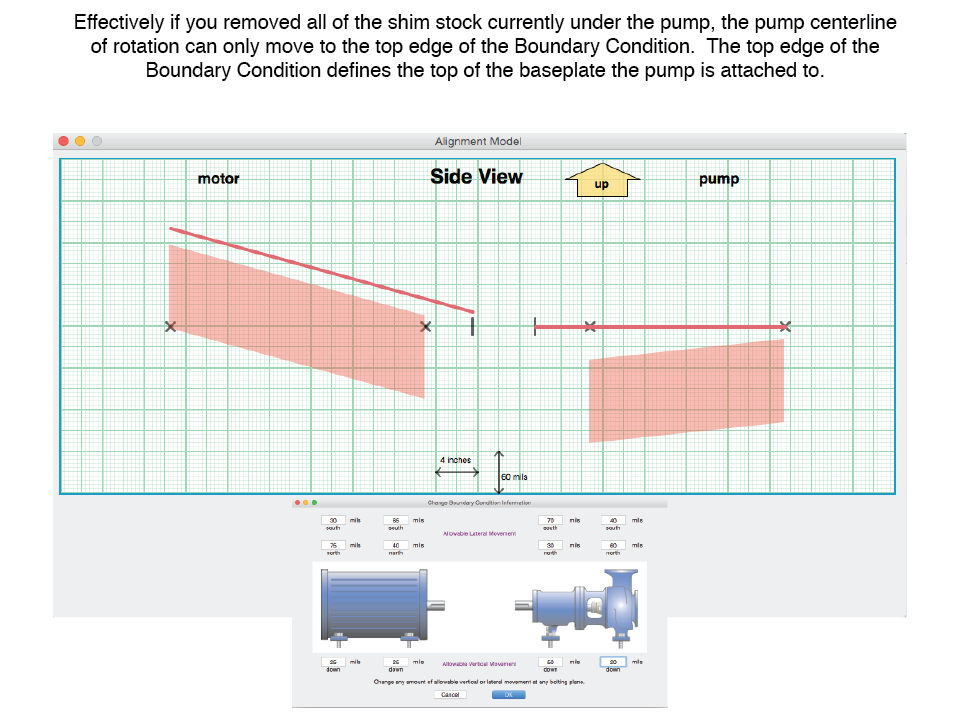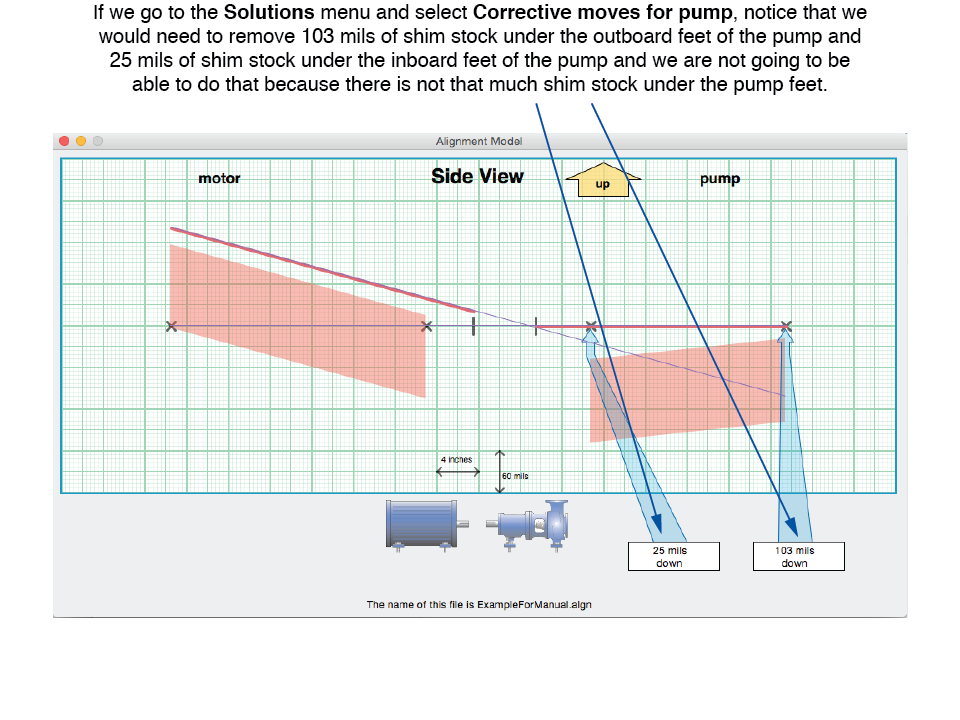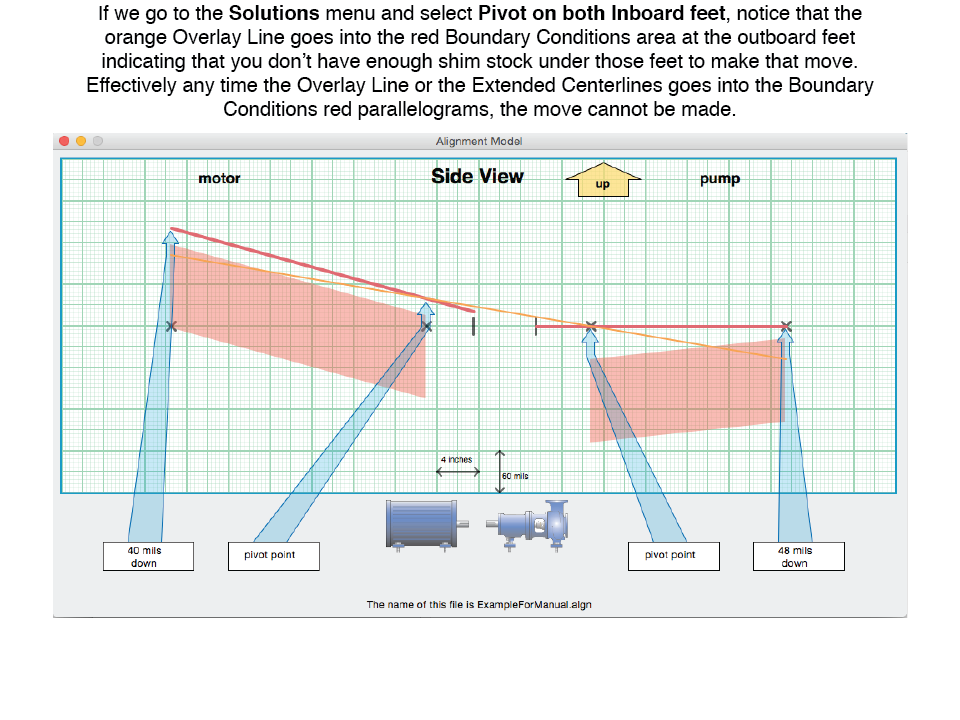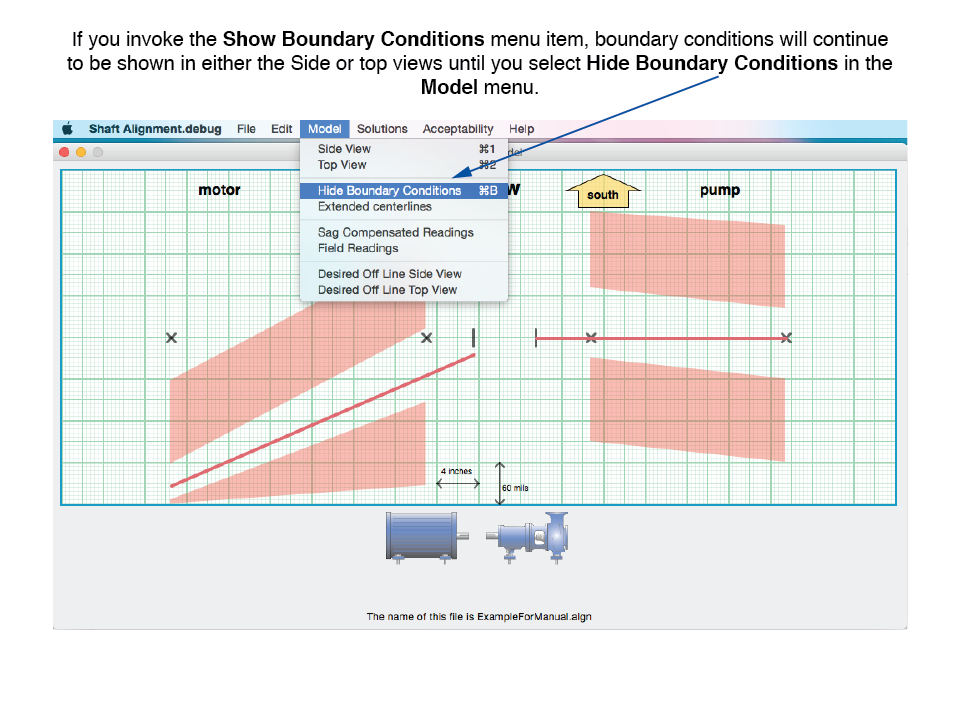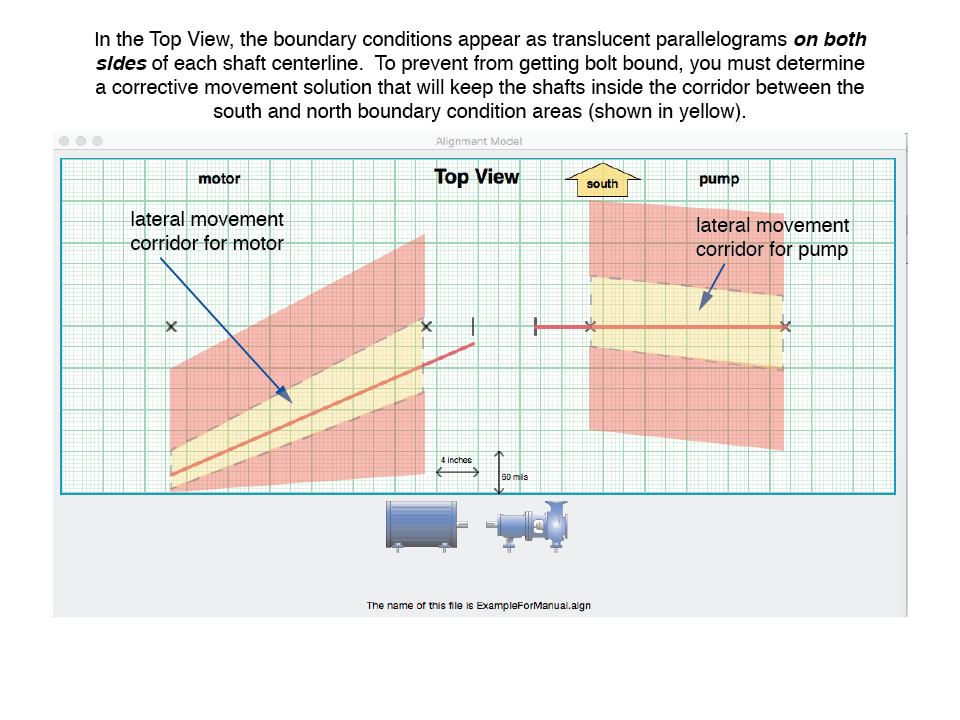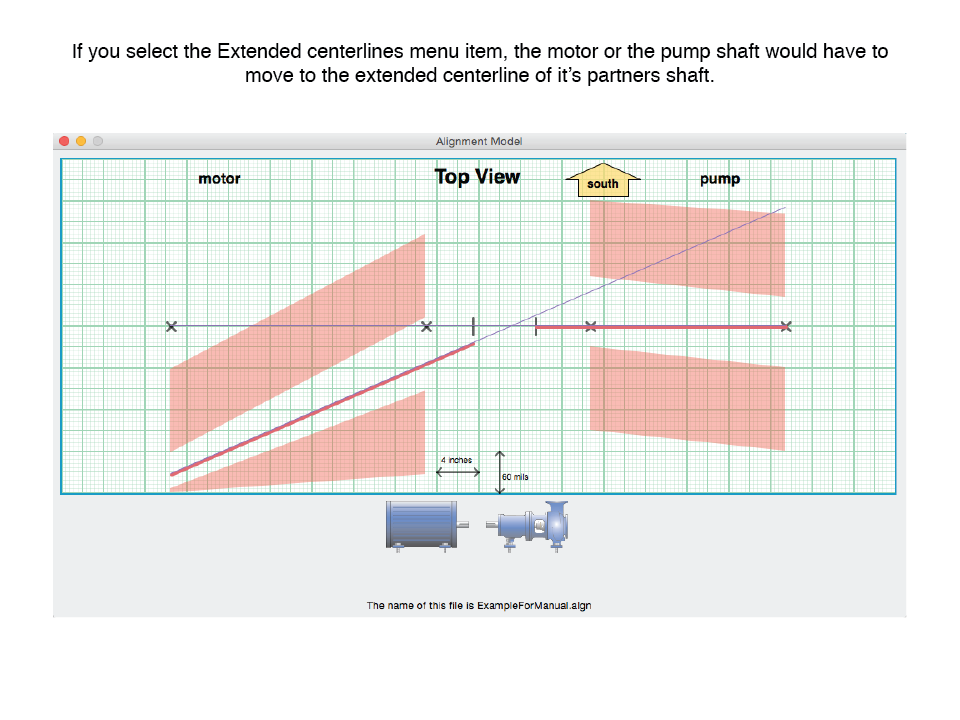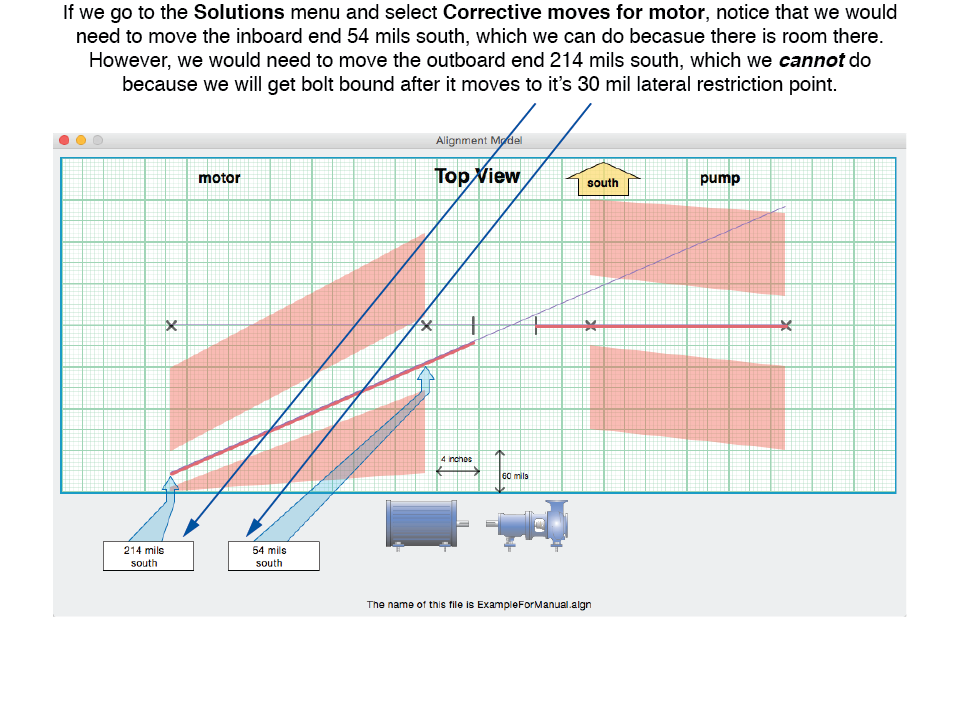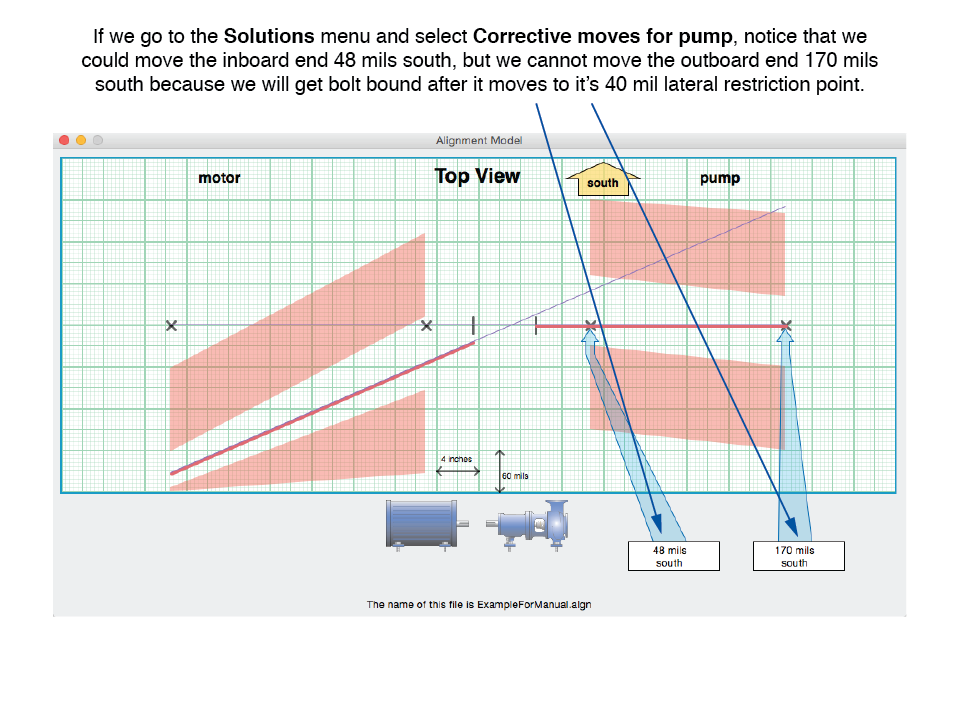 The Overlay Line Menu Item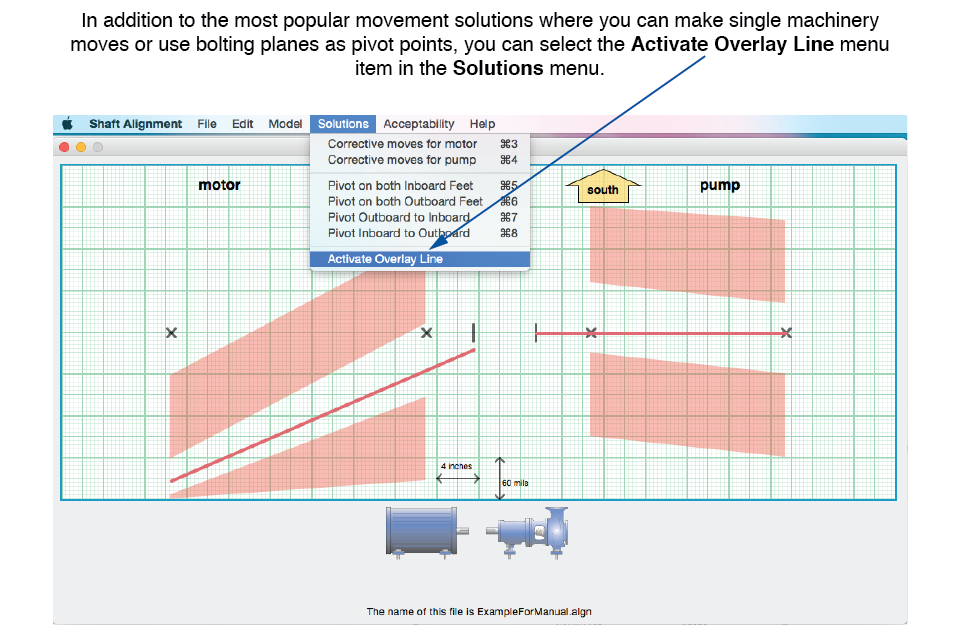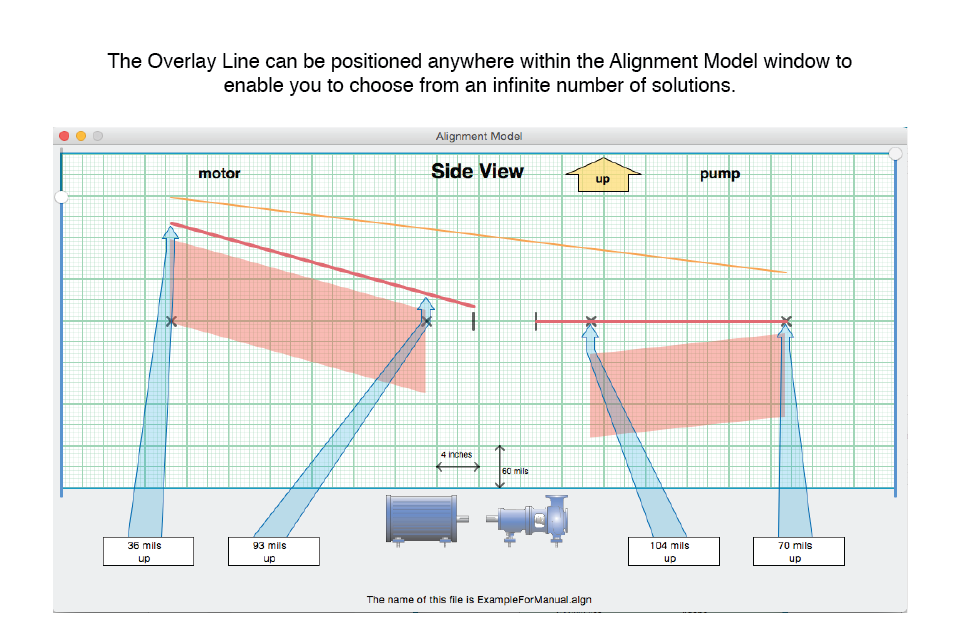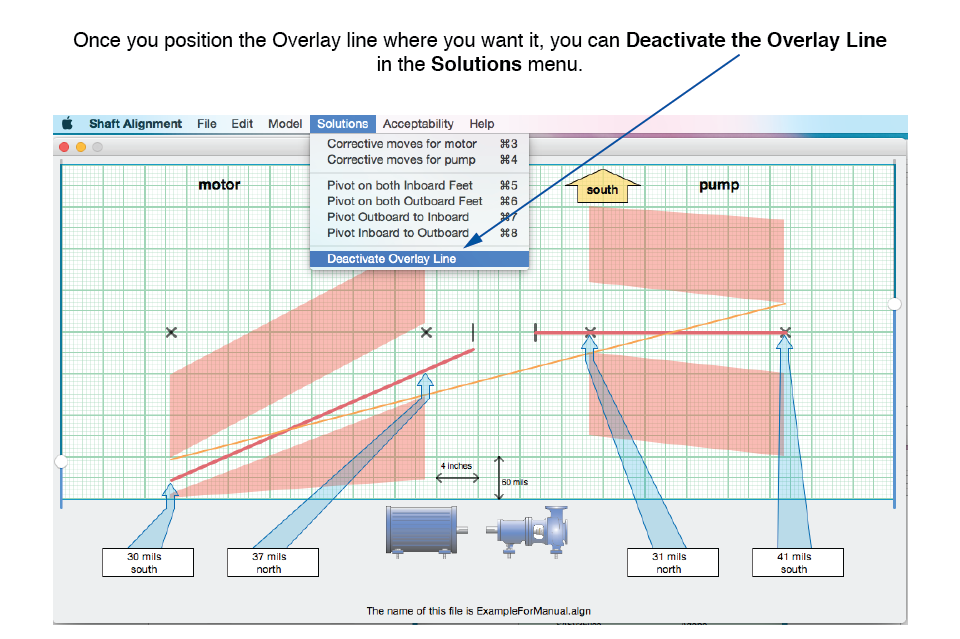 Alignment Acceptability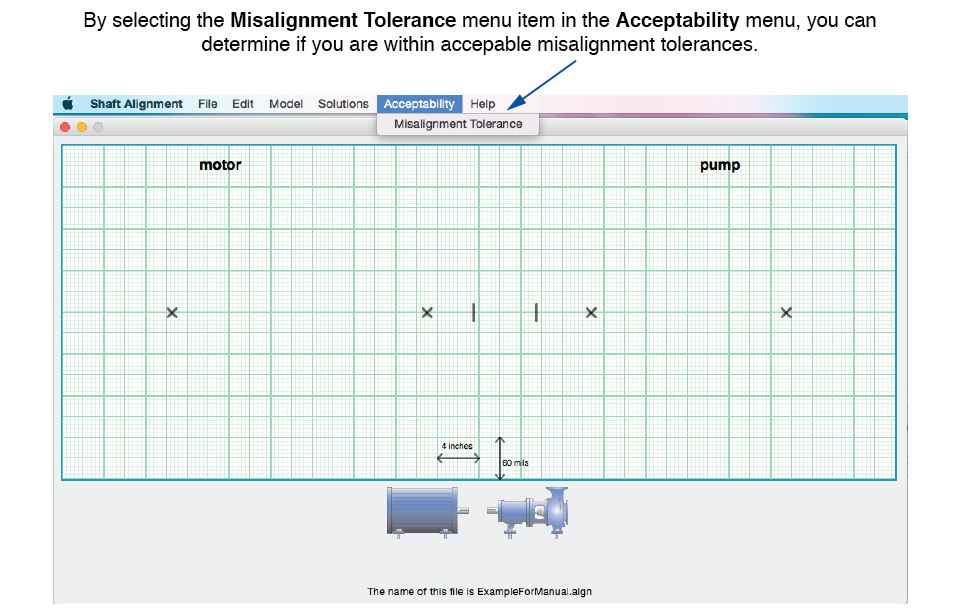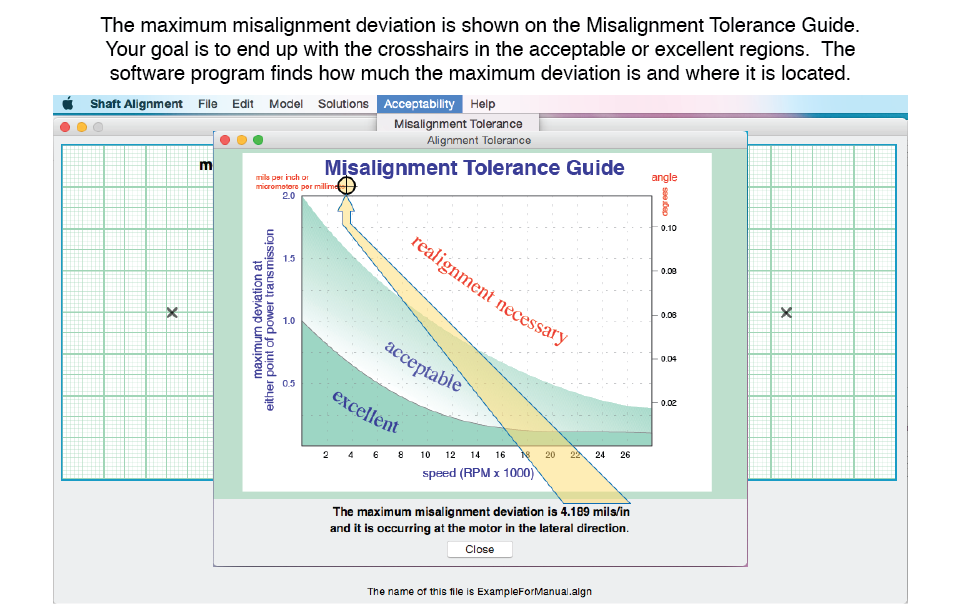 User Manual in the Help menu
Quite simply, there is no other alignment system that offers all of these features and it runs on computers found everywhere and available for every desktop or laptop operating system!
Fast, intuitive, accurate, helpful, and inexpensive! And now you can keep records of all your alignment jobs on your own computer without having to purchase an expensive alignment measurement system with a specialized computer with imbedded software that won't run on any other platform or operating system and that won't accept data from measuring devices other than the sensors that came with that system.
The REAL revolution in shaft alignment starts here.
One more thing ...
It definitely runs on Windows
$1995.00 (USD)